Buried a thousand feet (300 meters) below Mexico's Naica mountain in the Chihuahuan Desert, a cave was discovered by two miners excavating a new tunnel for the Industrias Peñoles company in 2000. The cave contains some of the largest natural crystals ever found: translucent gypsum beams measuring up to 36 feet (11 meters) long and weighing up to 55 tons.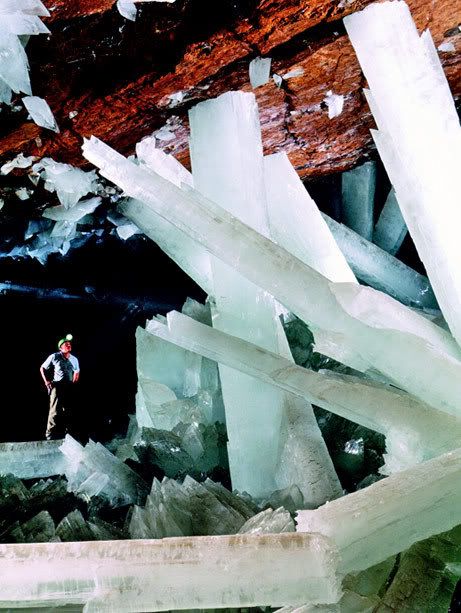 The Cave of Crystals is a horseshoe-shaped cavity in limestone rock about 30 feet (10 meters) wide and 90 feet (30 meters) long.
Its floor is covered in crystalline, perfectly faceted blocks. The huge crystal beams jut out from both the blocks and the floor.
"There is no other place on the planet where the mineral world reveals itself in such beauty," García-Ruiz said.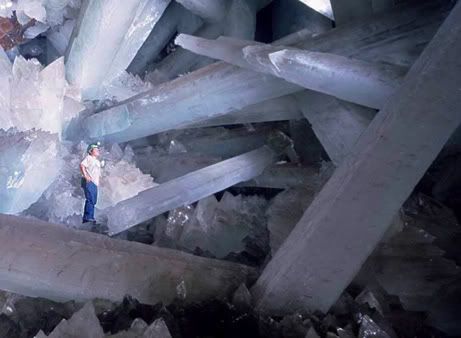 Delicate as glass, the "megacrystals" require great humidity and a temperature of about 122 degrees Fahrenheit (50 degrees Celsius) to maintain their current form.
A special door has been constructed to seal off the Cave of Crystals from the rest of the mining complex, which is ventilated to keep it at a comparatively brisk 95 degrees Fahrenheit (35 degrees Celsius).