British Banks have been breaking the Data Protection Act by levying excessive charges to customers who are seeking a refund of their bank charges. In a move that has angered customers even further, banks have been making illegal demands for printing statements that would enable customers to demand a refund.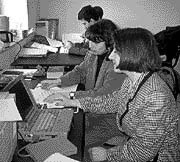 Instead of paying the £10 fee set out by the Data Protection Act for such documents, customers have been asked for payments of up to £48 for printouts of their details.
The banks have insisted – wrongly – that the legislation does not cover information that they have "archived".
On many occasions, they have also failed to provide information within the 40 days set by the legislation. It is another twist in the saga of the £7.2bn that banks are estimated to have overcharged customers, prompting a fierce campaign championed by The Independent for the money to be returned.
The Information Commissioner's Office confirmed that "hundreds" of bank customers have complained about the latest example of cavalier treatment by financial institutions.
The regulator, which polices the Data Protection Act, has warned the banks that their behaviour is being closely monitored and could result in prosecution.
The involvement of the Information Commissioner lends support to claims that the banks are engaged in dirty tricks to fight off the consumer revolt against excessive overdraft charges, which could end up costing them hundreds of millions of pounds.
It also means that banks and building societies are now the subject of four different inquiries by Government regulators.
The Financial Ombudsman Service is receiving more than 4,000 queries a day from customers unhappy at their charges and is taking up cases with the banks daily.
The Office of Fair Trading has been looking into the level of charges the banks can legally apply.
The Financial Services Authority is examining the allegations that the banks have been responding unfairly to complainants by delaying and the closing of long-held current accounts.
In the great bank revolt, customers can demand banks and building societies list their charges – going back six years.
The British Bankers' Association (BBA) insists it is "perfectly reasonable" that customers should pay for new copies of statements that they have received free in the past.
Eric Leenders, executive director of the BBA, suggested the public had only themselves to blame for delays if they invoked the Data Protection Act to reclaim their charges. He said: "If you are using the data subject request, there are going to be delays because the banks haven't necessarily geared themselves to the use of data subject requests in that manner."
But the Information Commissioner's Office (ICO) said delays and extra charges were unacceptable. "We have responded to this by writing to the banks reminding them that responding to a subject access request within 40 days is a legal obligation," a spokesman said. "We have also told them to provide our complainants with copies of their information."
The ICO has asked banks for explanations for their failure to meet the deadline.
"Banks are providing us with details on additional staff being recruited and new procedures being adopted to ensure they can comply with the act," the spokesman added.
He said: "We are carefully monitoring the situation and we do not rule out formal enforcement action if necessary."
Campaigners were angered by breaches of the charge limit or the deadline. "There is a principle here, which is that customers haven't been given the information they wanted," said Martin Lewis, of moneysavingexpert.com.
"The bank has not responded within the deadline or the bank should not have charged them what they did."
He said the behaviour showed that the banks were using "guerrilla tactics" to fight a "war" against customers who complained. He urged consumers not to waiver because the banks always settled in the end.
Doug Taylor, Which? personal finance campaigner, said: "It is appalling if any of the banks are suggesting that the costs of getting necessary information are higher than they really are.
"Which? would advise going straight to the Information Commissioner if your bank is not complying with the act. Don't be put off from claiming bank charges back. Many people have been successful with their challenges and claimed back hundreds, if not thousands, of pounds. It's a simple process and with a little patience and effort you can get the money back that you are due."
Consumers are claiming refunds because under consumer laws, banks may only charge penalty fees to cover their expenses incurred.
Experts say that although the fee for an overdraft or a bounced cheque is up to £39, the actual cost of writing to a customer is between just £2 and £4.50.
Institutions this week agreed they would refund increases in mortgage exit fees levied to customers.
Many are expected to reduce their fees of up to £295 for the paperwork for ending a mortgage.
As well as current account and mortgage fees, customers can claim back excessive charges to credit-card companies, which the Office of Fair Trading believes should not exceed £12.
Since The Independent began its campaign last Tuesday with the headline: "Get Your Own Back", some 597,000 letters demanding refunds from the banks have been printed off the guidance site, called moneysavingexpert.com. Some complainants who responded to a survey this week were seeking to reclaim sums in excess of £5,000. Just over half – 53 per cent – wanted to claim back more than £1,000.
An analysis by Credit Suisse has calculated that financial institutions make £1.2bn a year from penalty charges. During the past six years, it suggests they may have made £7.2bn.
Andy Banner, web developer: A victory – but only thanks to the bailiffs
When the Abbey failed to supply Norfolk businessman Andy Banner with details of his bank charges under the Data Protection Act, it could not have chosen a more determined adversary. After months of delay and misinformation, he took the bank to court, won his case… and sent in the bailiffs.
Mr Banner, from Martham, wrote to Abbey asking for details of his bank charges going back six years on March 20 last year. The bank supplied statements going back 18 months but said that the remaining material was on microfiche, which it explained was not covered by the Data Protection Act.
At first Mr Banner, a web developer, accepted the excuse but then became suspicious. He sent another letter asserting his right to the information and threatened to complain to the Information Commissioner. The Abbey wrote back insisting that as the information had been "archived" and could not be printed out. Undaunted, Mr Banner took the Abbey to court and won. Abbey was ordered to pay his £30 costs. Only Abbey did not pay within 14 days so Mr Banner instructed bailiffs to recover the money. He later won a charges refund of £1,050. Mr Banner said: "Initially when I got the first letter I thought: 'OK, fair enough' and then I went to the consumer action website that said: 'This is hogwash' and I started to get angry. We're not valued customers. We're people to take advantage of."
Abbey said it sought to achieve a "mutually satisfactory resolution" of charge complaints.
Via The Independent