China: A survey conducted this summer suggests students in Shenyang University lavish most of their money on the opposite sex.

The survey, conducted by Lixinfang, a student mental health centre at Shenyang Normal University, shows almost half of all undergraduates' daily spending goes on their girlfriends or boyfriends.
The rest is spent on their lodgings, 30 per cent, hairdressing and clothes, 5 per cent, and study fees, 3 per cent.
This means money spent on their partners comes in at No 1, while money spent on study comes last.
The surveyors interviewed 1,000 college students in Shenyang, Liaoning Province.
"This result is astonishing. We never knew that they spent so much on their partners rather than on their studies," said Zou Rulian, director of the centre.
"It is their own business as they are all over 18 years old, but the point is that they live on their parents, not themselves," said Zou.
According to the survey, 69 per cent of students spent over 10,000 yuan (US$1,250) a year, a figure that included tuition fees and daily expenditure.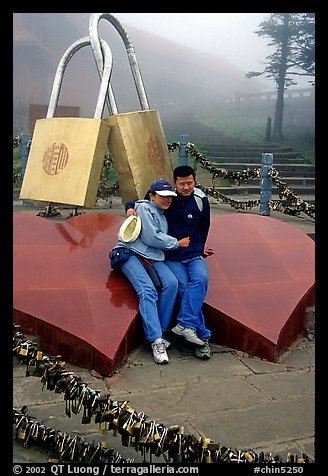 Statistics from the Shenyang Statistics Bureau show last year the average monthly salary in Shenyang was 1,366 yuan (US$171), 134 yuan (US$17) less than the national average.
"One undergraduate costs more than half the annual income of average families in Shenyang. But students do not spend on study, they spend on something else," added Zou.
Wang Dan, at the local Dongbei University, spends around 1,000 yuan (US$120) every month, with over half going on dating.
He receives 700 yuan (US$86) from his family each month. In addition, Wang has part-time jobs, like tutoring a high school student, to bring in extra income.
"It is my duty to buy my girlfriend food, clothes and other things. I'd like to do more part-time work to afford this," he said.
But he keeps his romance spending a secret from his parents. "I do not think they would agree with it and I won't tell them until the day I graduate," he added.