Take a drive around Munich or Frankfurt, fly into any German airport or cruise the rust belt of the Rhine, and you will see the same thing—contractors in hard hats slapping up new buildings. Germans are building everything from offices to factories. For the first time since the mid-1990s, construction is adding to economic growth, not weighing it down. "Industry is investing in Germany again," says Heinrich Weitz, an analyst for the country's largest building-trade group, HDB.

In nothing less than a minor miracle, the euro zone is back. The Continent's major economies beat GDP expectations in the second quarter of the year, resulting in the strongest growth in six years. The euro zone grew almost 1 percent last quarter, outperforming the United States, Britain and Japan. The upshot is that the euro zone will likely grow about 2.5 percent this year—up from 1.3 percent in 2005. What's more, Slow Europe is now creating jobs faster than the United States: France and Germany in particular saw strong jumps this spring and summer.
And not a moment too soon—with growing signs of a U.S. slowdown, led by new evidence of cooling in the critical housing sector, the world economy can no longer rely on American consumers as the buyers of first and last resort. "I see a healthy rebalancing," says Harvard economist Kenneth Rogoff. "For so long we were on one engine, and now that the U.S. is sputtering, we have Japan growing nicely and Europe is outperforming for the first time in recent history. For now, all the surprises are on the upside."
Even more impressive than the figures are the reasons behind this performance. For the first time in years, European consumers—not just companies—are fueling growth. Thanks to low interest rates and falling unemployment, consumer demand is up, savings are down and, for the first time in years, Europeans are hitting the shops, fueling further business investment in everything from new retail spaces to warehouses.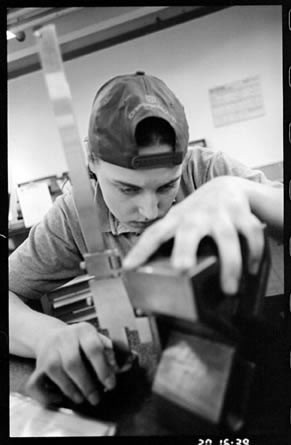 Of course, the big question is, "Will it last?" The answer hinges, as ever, on Germany. Economists are predicting about 2.2 percent growth this year, double the rate of last year. Since Germany is practically every European country's biggest export market, this is good news for everyone from Italian auto executives to French luxury-goods purveyors. Some of the growth is event-driven—sales of flat-panel TVs and beer boomed during the World Cup in Germany, for example. However, there are also signs of fundamental changes that should help sustain consumer demand, including a fall in the rate of German savings from 10.7 percent in the fourth quarter of 2005 to 10.4 percent now. " [This] is real—people are less afraid to lose their jobs than they were two years ago, and so they are less willing to save for a rainy day," says Bank of America economist Holger Schmieding.
The new optimism is in part the result of tough sacrifices. German unions have made well-publicized compromises, allowing businesses to keep more jobs at home. In France, more-flexible labor laws are having a real effect: as a result of a new rule allowing businesses with fewer than 10 employees to fire workers at will in the first two years of employment, small-business payrolls are rising. Even the failed attempt to introduce new temp contracts for younger workers, which was killed by mass student protests, had a positive effect, says Morgan Stanley economist Eric Chaney, who is based in Paris and London. "Everyone was talking about the labor market—in cafés, at work, in the home," says Chaney. "That's something new. There was a real debate, and a sense that things couldn't continue on as in the past."
The savvy of European central bankers has helped make the debate a bit easier. Low interest rates have played an important role in propelling the euro-zone economy, resulting in double-digit housing-market growth, increased capital spending among companies and more consumer credit. While Europe still enjoys satisfactory growth with subdued inflation, the United States is now threatened by both rising inflation and slow-er growth. In particular, the real-estate downturn is likely to drag down an economy in which a big share of recent employment growth has been tied to the housing sector. Many forecasters now expect a slowdown, if not a recession, in 2007.
If the United States gets a cold, will Europe contract its usual pneumonia? Not necessarily. Increasingly, there's a decoupling of the transatlantic trade relationship, as Europe exports more of its key products—like capital goods, transport equipment and luxury clothing and accessories—to Asia and the Middle East. Likewise, stronger European domestic demand will help buffer any decline in spending on the part of U.S. consumers. "This notion that when the U.S. stagnates, the rest of the world does, too, is misleading," Rogoff says.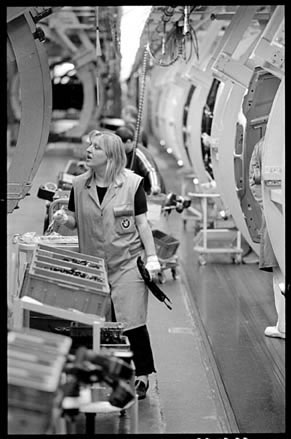 That's not to say that 2007 won't be a challenging year for Europe as well. The triple threat of higher interest rates, a stronger euro and fiscal tightening will put pressure on the euro-zone economy. That includes a 3-point VAT tax hike in Germany designed to cut the deficit, part of the highest tax increase since World War II. Most experts predict that growth will moderate through the end of 2007, particularly after the ZEW index of German economic confidence fell last week to its lowest rate in five years (though it's important to remember that the ZEW is generally right only about half the time). Much depends on whether Europe can continue to reform. The signs are mixed. The run-up to next year's presidential balloting in France will undoubtedly mean some stalling on reform. After January, the prospects depend on who wins the election—Chaney is less optimistic about the French economy under Socialist candidate Ségolène Royal, but is bullish on Interior Minister Nicolas Sarkozy, calling his economic plan the "most reformist I've seen since 1986." Meanwhile, in Germany, Finance Minister Peer Steinbrück recently called on his countrymen to take fewer holidays and work harder, even as the cabinet passed a new law securing minimum union wages for the 850,000-strong building-services and cleaning sector, ostensibly to protect against "wage dumping" by foreign vendors.